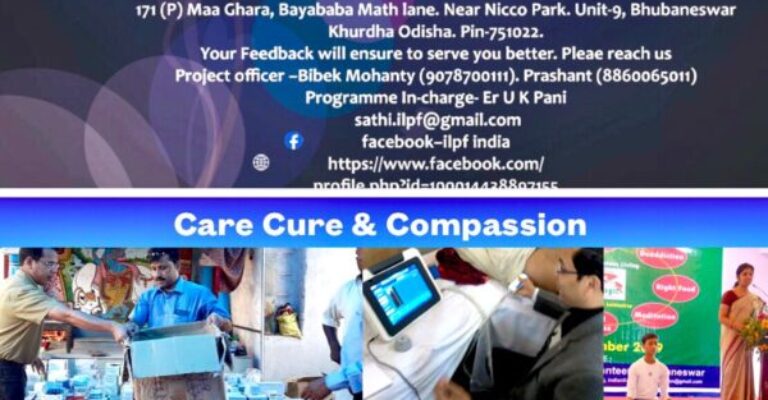 By Interview Times
Bhubaneswar: On the auspicious day of Makar Sankranti ,the members of ILPF – a health based charitable organisation across the globe have appreciated the innovative idea of Dr.Ashok Choudhury and P K Hota ( IAS) former health secretary of india for providing medicines and other healthcare at an affordable price.
Er.Umakanta Pani ,Trustee of ILPF and project Incharge for SATHI organised one Pooja & HAVAN in the premise of ILPF. This was done with full covid protocol as per the Norms.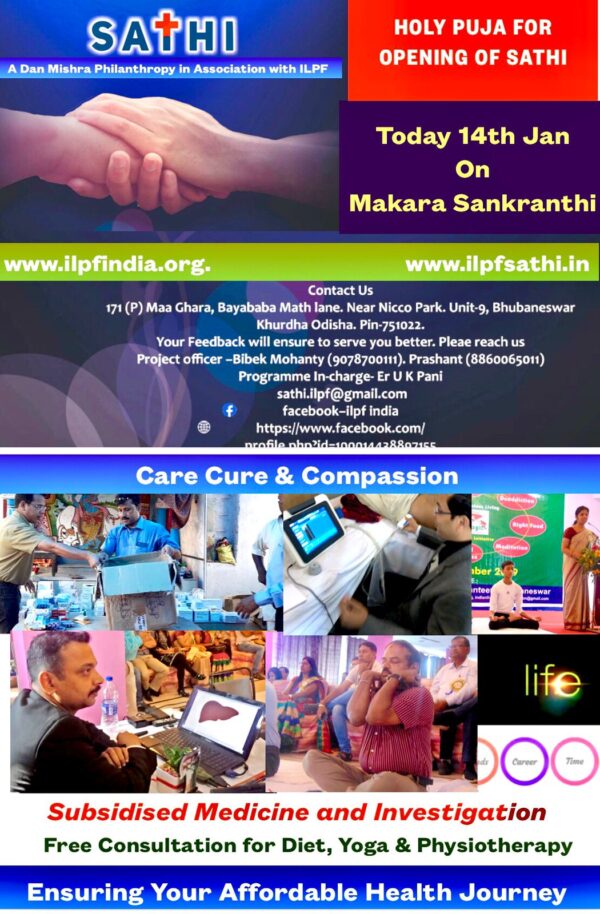 The plan is to provide subsidised medicine of reputed brand, affordable investigation in additional free yoga, Physiotherapy as well as dietary consultation to bring the health at an affordable price yet with quality . This is not medicine but complete basket of holistic health at door step.
The members appealed to serve the society to save everyone from the third wave of COVID 19.
Many eminent Doctors,social workers ,Yoga Professionals attended the spiritual celebration. Prasad was arranged for the members as well as the guests.
Soon the services will be launched at bhubaneswar with facilty of online booking by iSATHI app or visiting website www.ilpfsathi.in .
Any queries related can be obtained from project officer in phone number -9078700111.