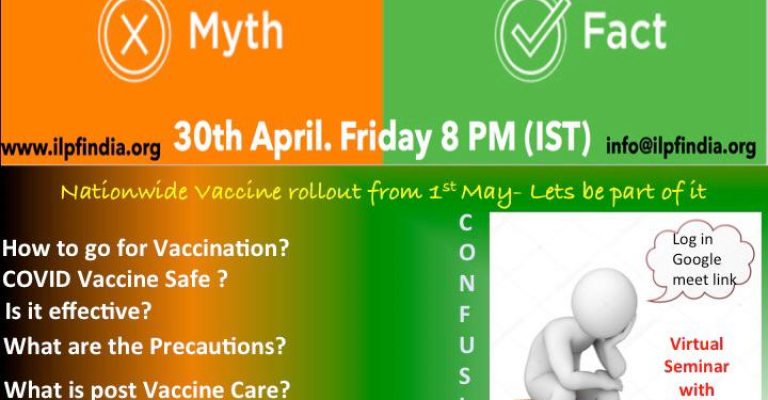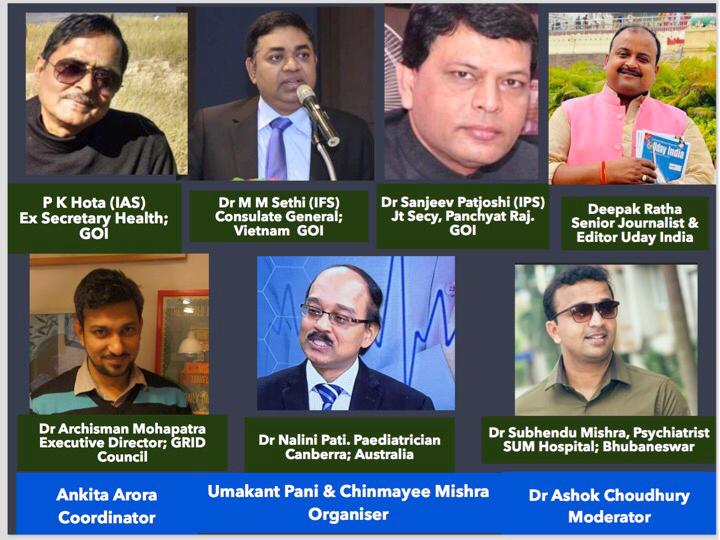 As we know the nation wide vaccine is going to rollout tomorrow i.e. on 1st May 2021.
To break the chain, prevent the further devastation by this COVID pandemic, the only weapon is vaccine and social vaccine ( mask sanitizer and social Distancing).
30th April Tomorrow ( Friday 8 PM- IST),
we ll try to address your all concern and fear, so that everyone can be a part of this initiative against corona on virtual interactive seminar in google meet platform.
Please join by the link
COVID-19 Vaccines Myths and Facts
Scheduled: 30-Apr-2021, 20:00 to 21:00
-:::::::::::::::::::::::::::::::::::::::::::::-
Please do not edit this section of the description.
Join: https://meet.google.com/mwc-mixr-cav
Request to pass-on to your friends, families, organisations and employees to get the benefit of this . Particularly those who missed, those 18-45 years and those feel worth it.