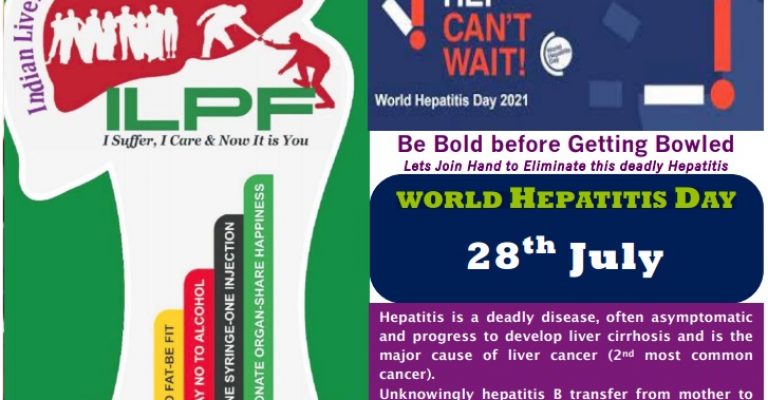 Hepatitis is a deadly disease, often asymptomatic and progress to develop liver cirrhosis and is the major cause of liver cancer (2nd most common cancer).
Unknowingly hepatitis B transfer from mother to Baby. Lets find the missing millions because HEPATITIS CAN'T WAIT.
Lets do test, vaccine for all (3 doses) and treat early with detection.
INVITING FOR NATIONAL POSTER & SLOGAN COMPETITION
ILPF is inviting you to this nationwide participation in virtual competition on painting/poster and slogan. The program is with an objective to create awareness, spread message and to contribute to the global aim of Hepatitis elimination by 2030.
The Slogan (preferable one sentence) should highlight the way a common man should think or act to prevent or
eliminate hepatitis. The paintings or poster should also depict the same (it should be original – no copy of others or
from websites).
Kindly fill the form and at the end upload the pic of your drawings/painting/slogan.
Highlights:
Attractive Cash prizes and Certificate to all participants
Kindly upload your entry before 26th July Midnight to win exciting awards.
Please contact us at (+91) 9078700111, (+91 674) 3550210, Email us: info@ilpfindia.org or visit www.ilpfindia.org
Please click on the link below for participation and upload the JPEG picture of your poster/slogan
https://docs.google.com/forms/d/e/1FAIpQLScKeqULHIMe0fkB3YvITjkZSXDY_tOEL83yNnV35EJ6GT7RZQ/viewform?vc=0&c=0&w=1&flr=0